Bouygues Immobilier is a leading private property developer in France and Europe and has trusted Albiral monitors in its headquarters in Paris.
Videlio was the system integrator responsible for this project and as Videlio says: "The world is changing, ways of working and behaviour are changing, new uses are emerging. On the move and always more connected, employees need to come together and share. Arranging spaces, reorganizing the different ways of working: the whole collaborative environment must be redesigned.
Companies are committed to building the world of tomorrow: a better, more ethical, and more sustainable world. Limiting travel, favouring telework and equipping yourself with modern and intelligent solutions then appears to be an ideal means."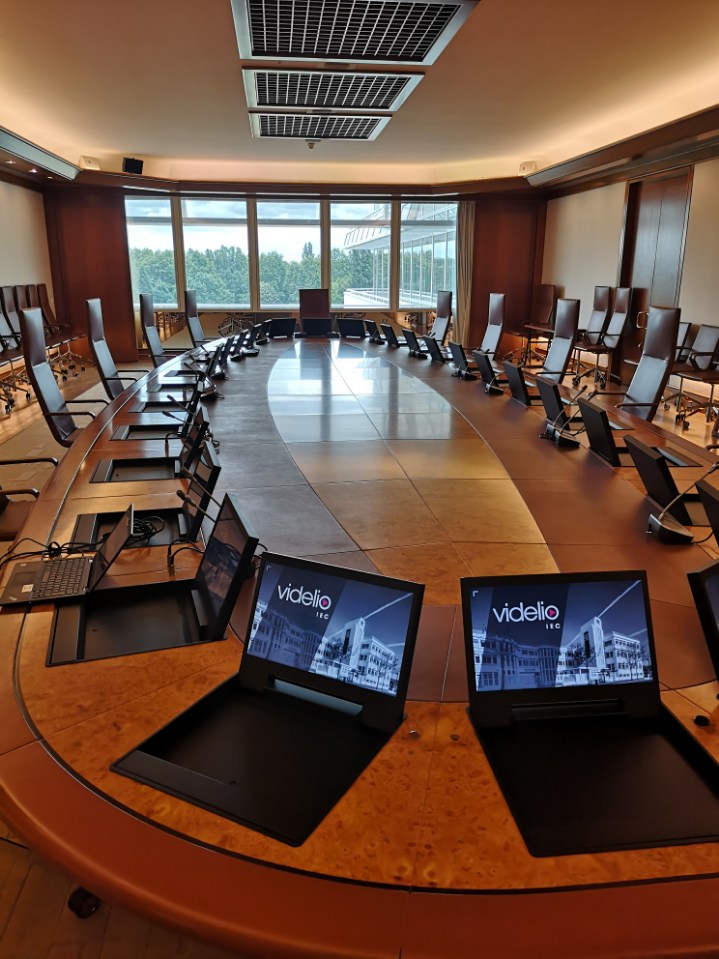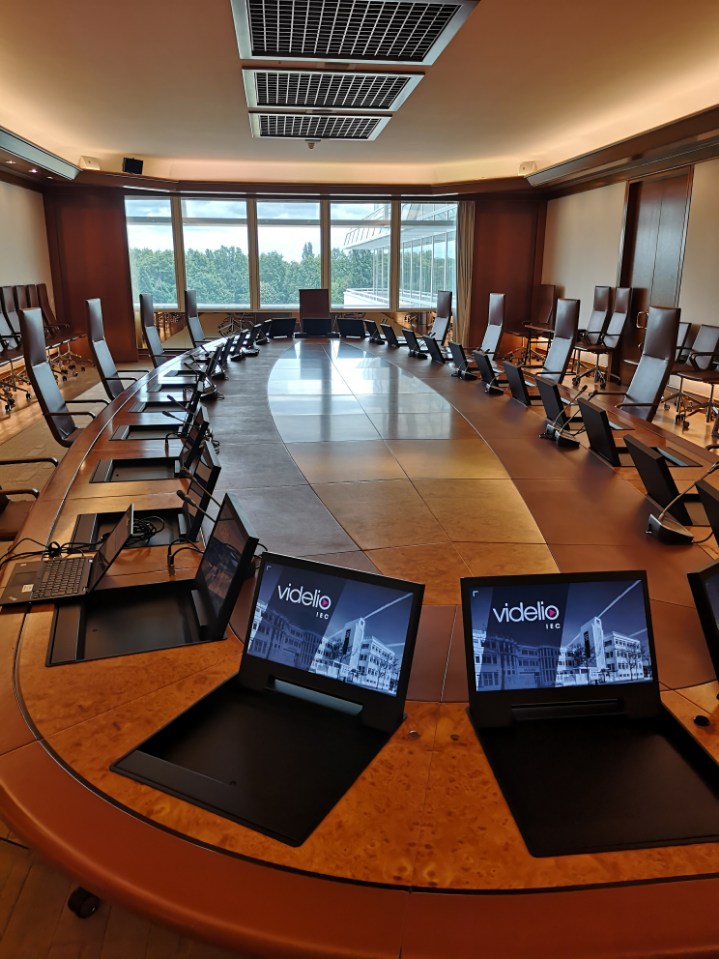 The chosen monitors were the Albiral manually foldable ones.

The Albiral Manually Foldable monitors are space optimising displays that can be folded when not needed, leaving a clean and free desk surface. The monitors can be used for multiple applications, providing high-definition video contents and real time information while offering a good view of the room when requested by the user. The monitors get manually closed with the screen facing down, being safely stored inside the table, whose surface remains flat and available for other purposes.