Academic institutions like universities or large educational centres require flexible auditoriums or conference rooms to hold presentations, debates or talks. For this reason, it is very important to have a support screen, but without standing in the way of the public or complicating the visibility of the room.
The University of Los Andes, in Colombia, has created a new conference room equipped with the Universal Lift System (ULS) by Albiral, a motorised lift for monitors. The project has been developed by SmartLife Systems for the Postgraduate Building of its Caribbean campus, located in Cartagena. It is a recently built centre standing out for its futuristic architecture and its modern facilities.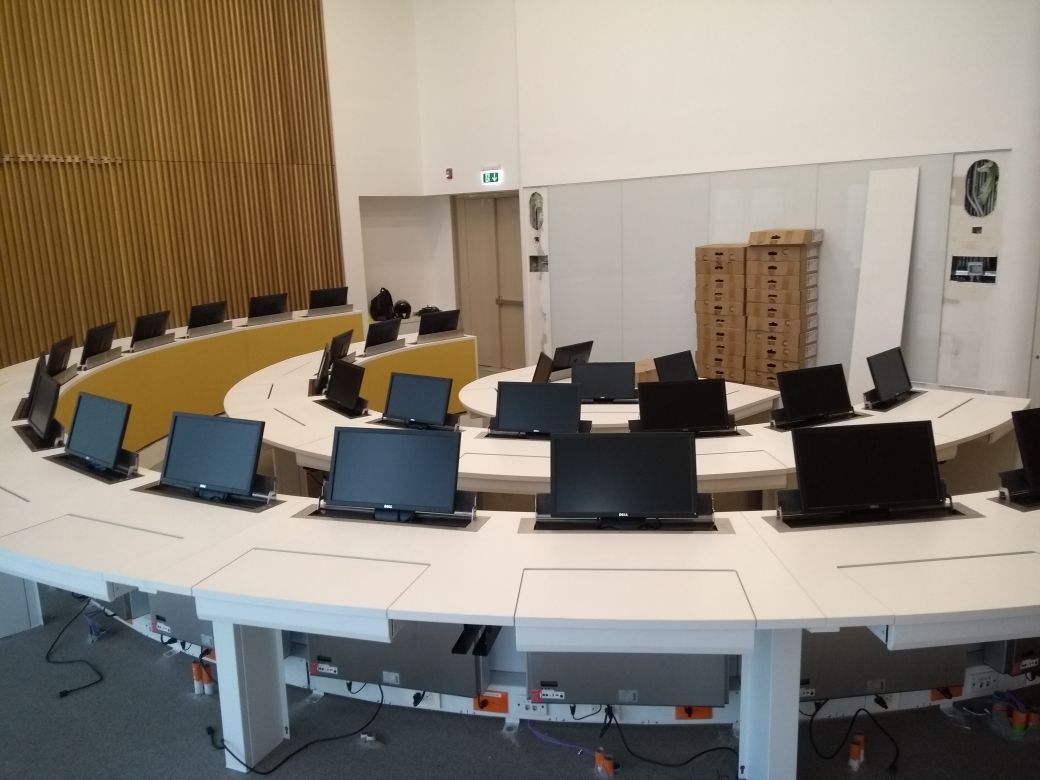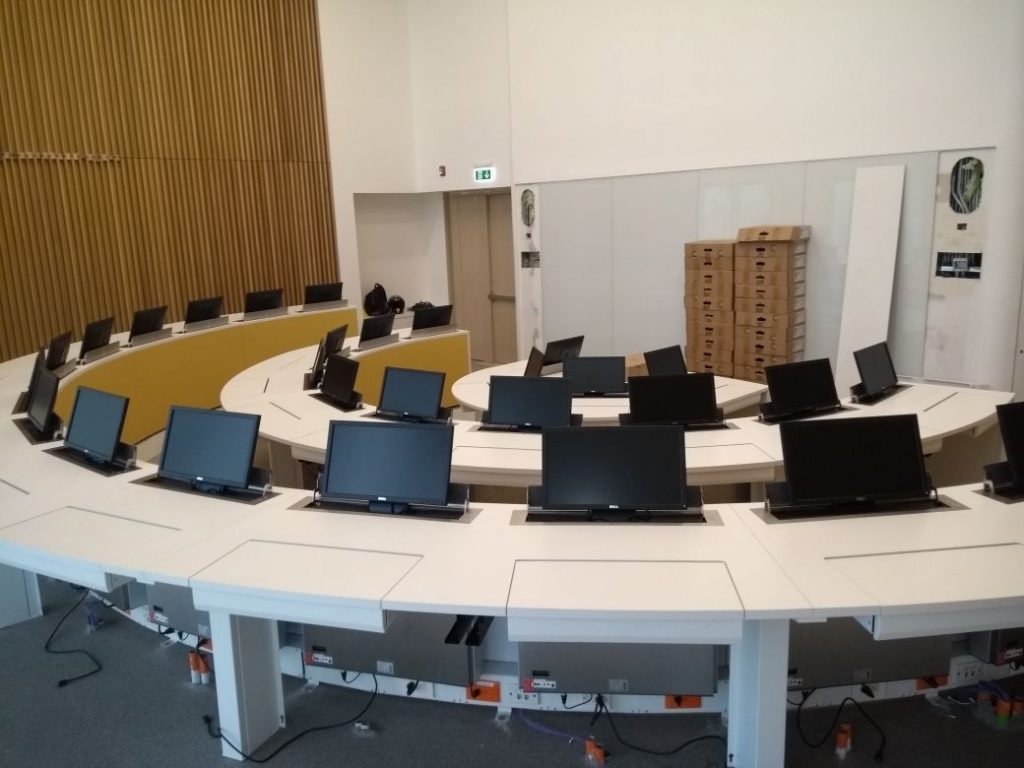 Technology is one of the key factors of this institution, which includes tele presence equipment and interpreting systems, as well as a smart furniture enhancing so ergonomics and design in rooms and collaborative areas.
Therefore, the auditorium was equipped with Albiral's Universal Lift Systems, contributing to create an innovative, elegant and useful space for students, researchers and professionals.